A full-featured
Church App
See for yourself how the powerful, full-featured church app connects your community like never before. Choose any easyTithe plan for a free trial.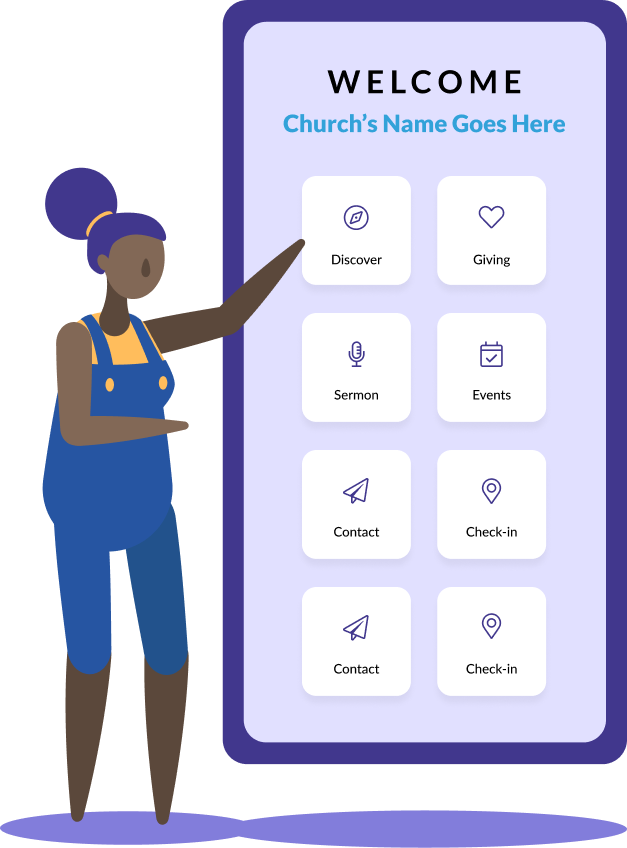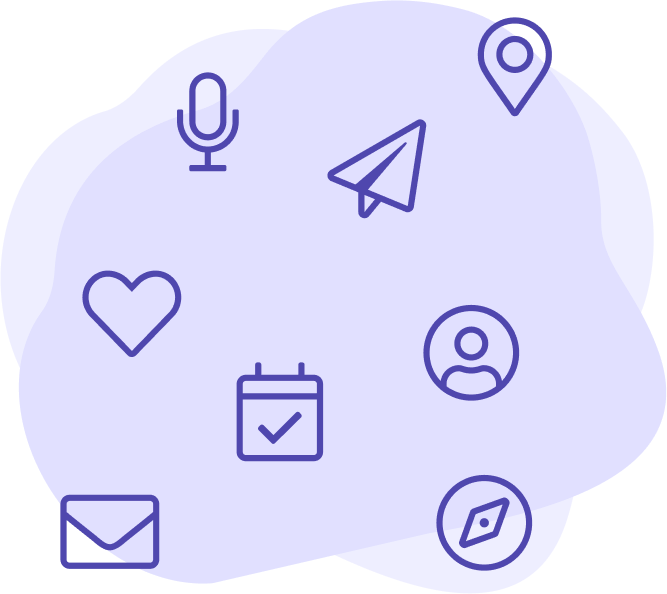 What is a Church App?
Church App is a streamlined tool that allows congregants to give more simply and allows the church to connect with their community on a modern, cohesive full featured platform.
More than 83% of Americans own smartphones, after they download the app, giving is as simple as completing a few screen taps.
Equips your congregation to increase their one-time and recurring gifts.
Can be used to listen to sermons, receive prayer requests, event registration, child check-in, and so much more for a better experience beyond the walls.
More than just a mobile giving app!
A full-featured church app that's included in the easyTithe Pro plan. Allows you to connect with your congreation beyond just giving.
Built-In Online Giving
Live Streaming
On-Demand Media
Prayer Requests
Push Notifications
Customization
Child Check-In
ChMS Integrations
and more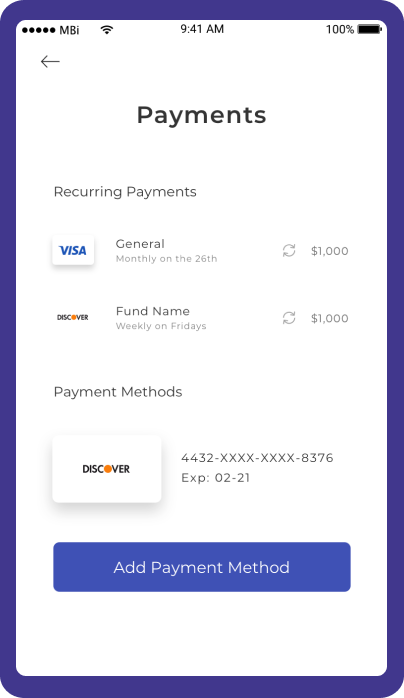 Go beyond the church walls, into your communities palms.
Media

Effortlessly provide all of your sermons, videos and other media in one place, making your content easy to access for your whole community. Seamlessly integrate with YouTube, Vimeo, and Clover for real-time syncing and syndication. In addition, sermon audio is available every week using your podcast feed. By providing inspirational content every week you can continue to inspire your congregation throughout the week.

Giving

With MinistryOne online giving has never been easier or more powerful. Your members can setup both one-time and recurring giving directly from the application. With the ability to use forms, church administrators can create special giving for holidays, missions, or designated funds.

Prayer Requests

Make prayer requests a more active part of your ministry, and encourage members to make requests anytime from anywhere. With a direct connection to your ChMS, you can assign appropriate resources, capture and act on prayer requests faster than ever with MinistryOne.

Push Notifications

Use push notifications and in-app messaging when your community just has to know what's going on. Don't let your communications get lost on social media or ignored in an email newsletter. Send alerts instantly or schedule your messaging in advance. You can share links to events or registration forms, send an encouraging prayer update, share the latest news, or make sure your community gets any urgent weather alerts.

Connections

The one place to go to make connections. MinistryOne allows members to easily connect, signup and pay for events, classes or small groups. Connecting your congregation and increasing engagement has never been easier.
Customize the app to reflect your unique mission and church.
Personalize MinistryOne with great looking templates to match your church's color palette, upload your logo and branding to create a tailored experience for your members. No code, design or layout skills needed – simply customize to your needs with our easy-to-use app editor.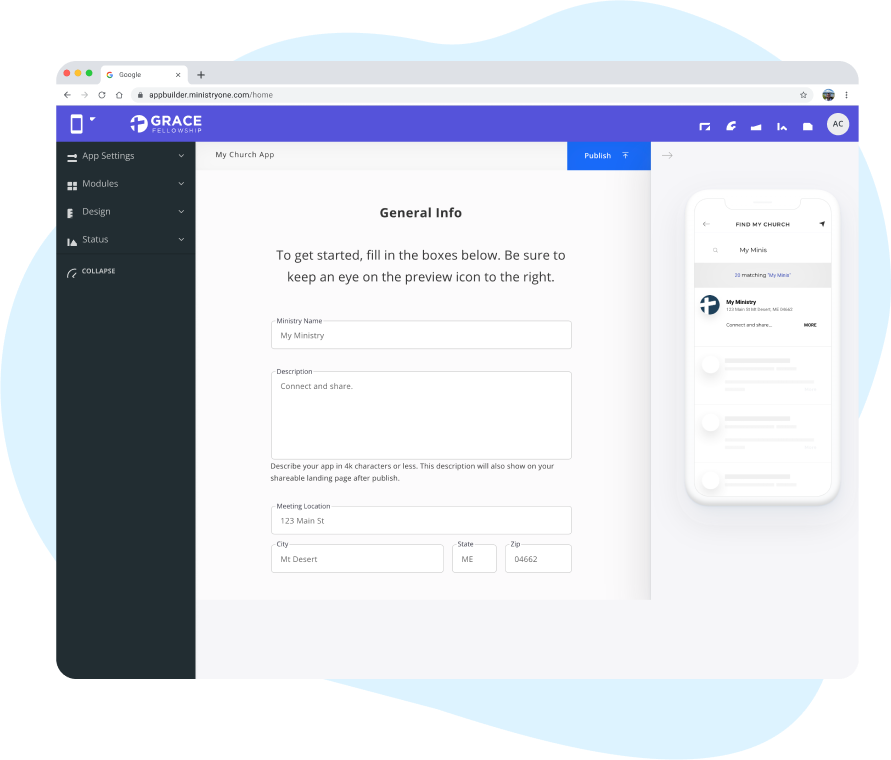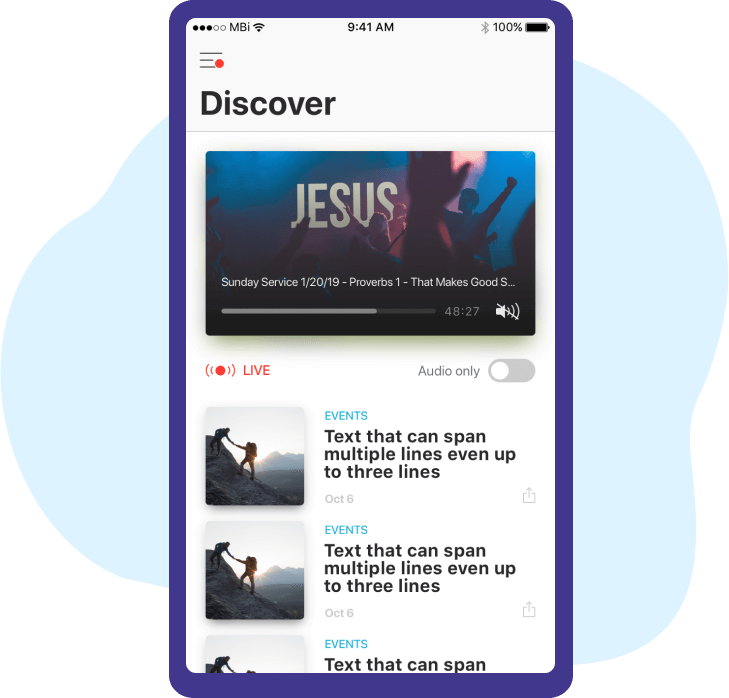 Live stream to the app for those who can't be there in person
Go live! It's easy and fast with our fully-integrated partnership with Churchstreaming.tv – on your website, in your app, and on social media. Live videos will load right in the app and users and watch, learn, give, and remain a vital part of your church's community — no matter where they are.