Get to Know Your Giving
Use insightful reports for better understanding of givers, funds, and trends. Create custom reports for the specific needs of your church leadership.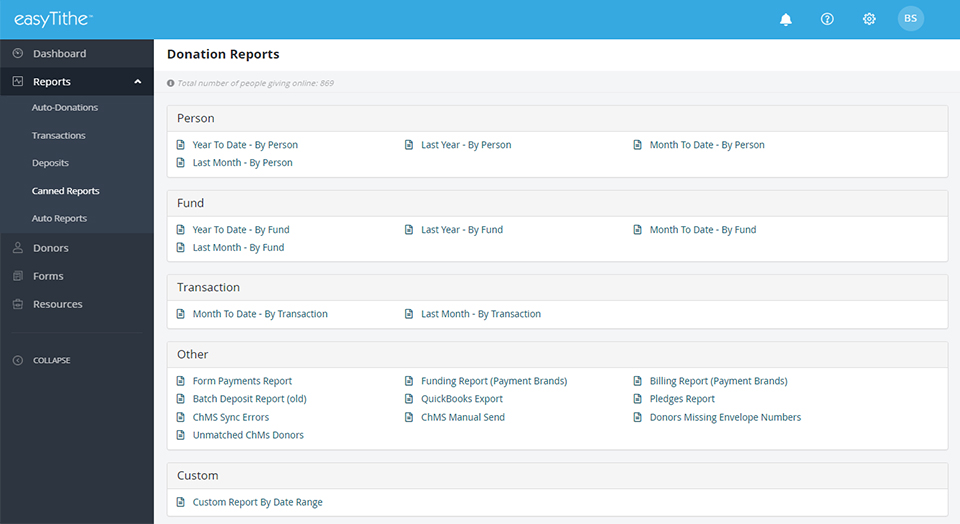 All your giving information in one system
Ditch the complex files and spreadsheets once used for tracking giving and see how we can help.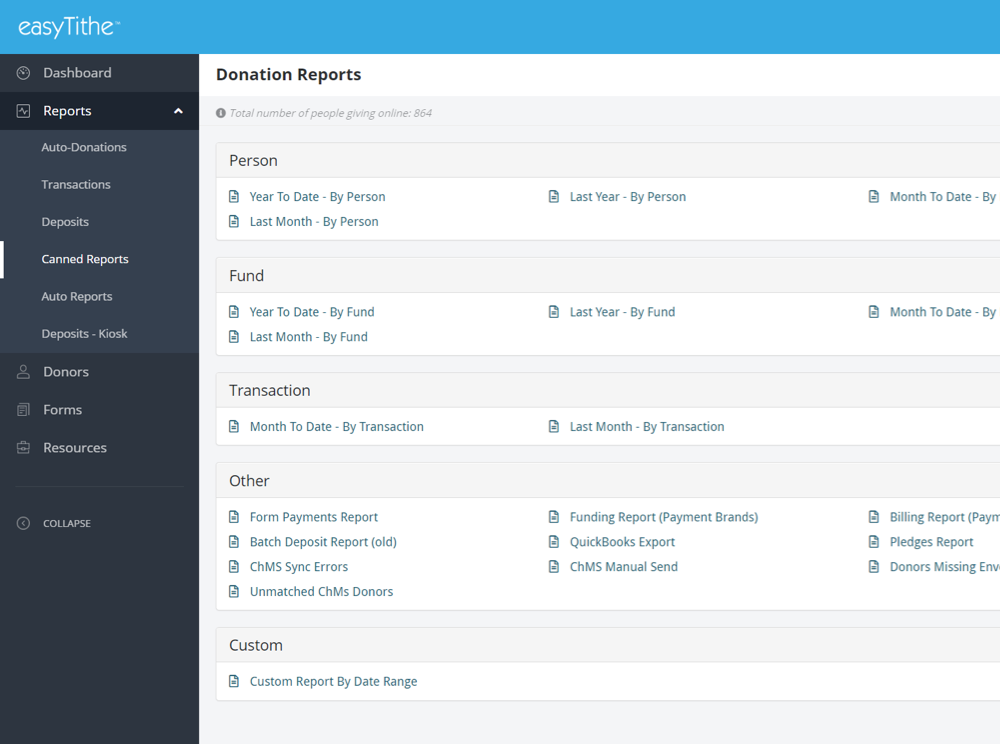 Get the right reports for your church's needs
Since many churches have similar reporting needs, these standard reports are just a click away. Don't forget you can always customize your own too!
Auto reports

Confirm giving activity daily, weekly, or monthly with a report sent automatically to the email address of your choosing.

Transaction reports

Access the most recent donations and provide receipts and refunds when necessary.

Deposit reports

Assists in reconciling the batch deposit amounts you receive to your bank account and provides status, amount, and invoice date.

Canned reports

Pull customized reports based on your selected criteria such as date range, person, transaction, and fund.

Auto-donation reports

Obtain all recurring giver information such as invoice date, amount, and status.

Donor contribution statements

Select all or specific donors to receive printed or emailed reports (you choose the timeframe).
Data Export
Get your data out when you need it
Choose a data profile for the export you currently use (or create your own custom data export).
Don't suffer through manual entries when you can access automated reporting
easyTithe works with a wide variety of Church Management Software Solutions, maximizing your efficiency and giving you more time for ministry.
By accessing easy-to-use donation pages, text giving, mobile apps, kiosks, and other giving tools from easyTithe, you empower your entire church to give anywhere, anytime—and you get the seamless integrations that save time in your day.
Seemless Integrations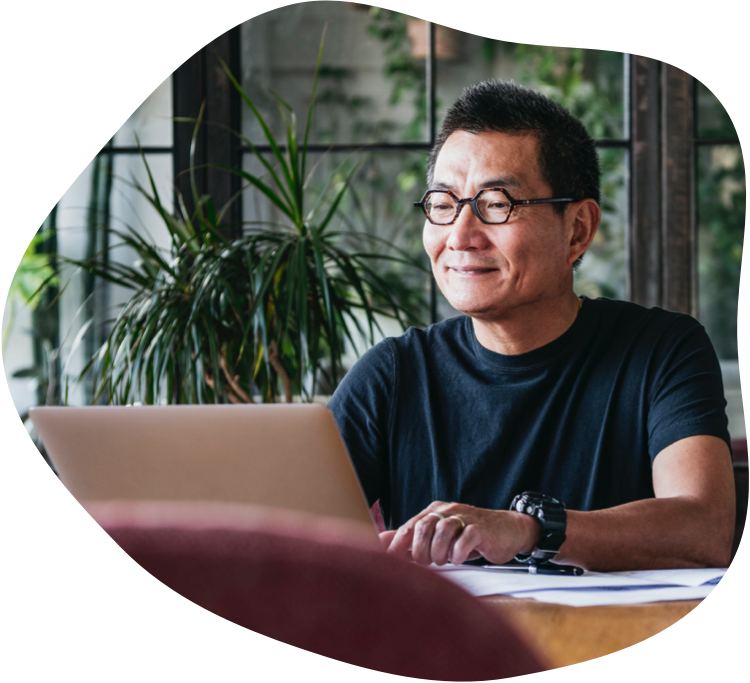 easyTithe's control panel is straightforward and simple to use
The key to staying organized and understanding church giving patterns is as easy as accessing our control panel for running reports. From the Dashboard, you can access:
Detailed reporting

Donor profiles

Simple to use forms

Total yearly volume

Donor sign ups in the present year

Average donation size

Number of scheduled donors​​​​​​​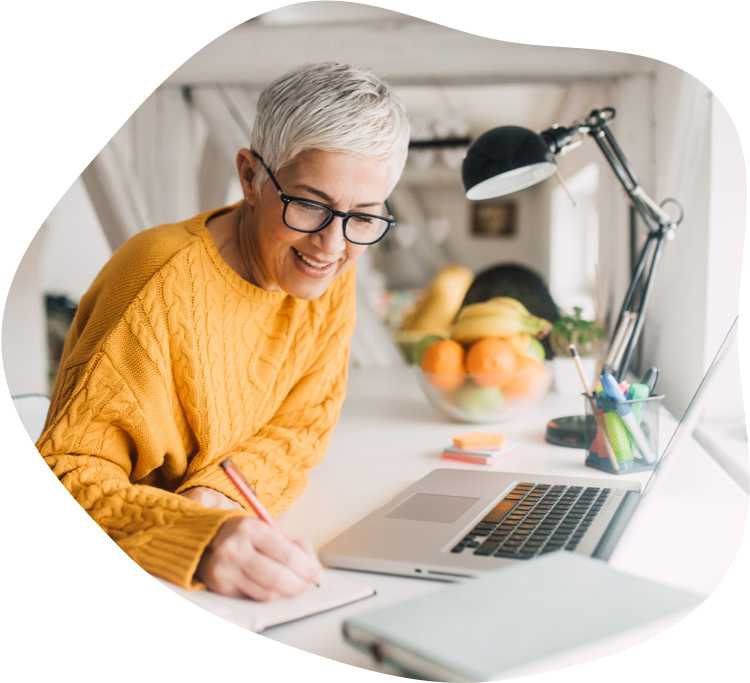 See where you stand in one click
Our reports are clearly labeled and easy to interpret, and help gain a better understanding of yearly donations. Easily break down how tithes were made via mobile app, online, text, or kiosk.
We provide churches with tons of other helpful resources to ensure you get the most out easyTithe!
Cut ties with digital clutter and get organized with easyTithe's reporting features!
See how easyTithe can positively impact your church in our interactive demo.
Get Started for Free