See how easyTithe streamlines giving, boosts generosity, and saves your church time
Our interactive demo will show you how easyTithe's online giving system can positively impact your church.
Schedule a Demo
What's in the demo?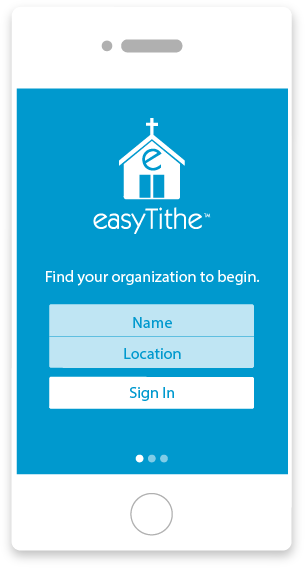 See the real impact easyTithe can have on your church

Our calculator estimates the growth that easyTithe can create for your church. It show the potential increase in contributions and how easyTithe pays for itself within a short amount of time.

Resources to help church leaders learn the benefits of online giving

We provide helpful resources for you to present to church leaders that want to learn more about the benefits of online giving and what to expect from our platform.

Custom content based on your church's specific needs

Our competitor comparison shows you where to get the online giving solution that best fits your church's needs.

A clean and intuitive user-interface

Take a first-hand look at what the giver and admin experiences are like when navigating through the features and tools.
Over 15,000 churches trust easyTithe with their giving. Take the demo to see why!
Increase Generosity in Your Community

These churches use easyTithe to achieve their mission, impacting lives across the globe. See what church leaders have to say about our online giving solution.

First Baptist Church

See how easyTithe has changed the way First Baptist Church in Douglas, GA handles contributions.

Read More

City Hills Church

Watch as this church plant grows online giving, moves into a bigger building, and impacts their community.

Read More