Watch City Hills Church grow into a 67,000 sq. ft. building
and use easyTithe to increase YoY giving 30%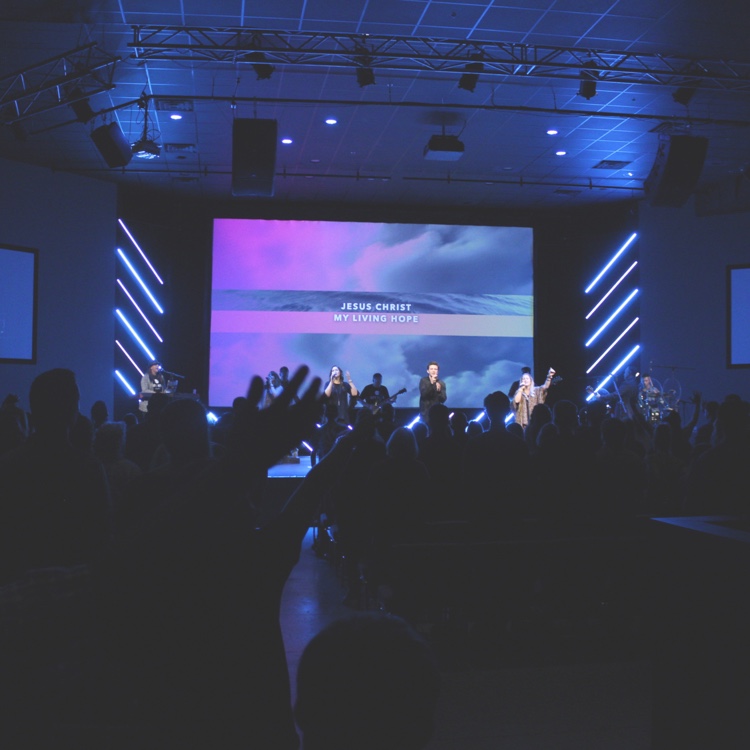 We're inspired by City Hills Church and all they do for their community.
Seeing this church plant grow out of a 4,000 sq. ft. space and into a new 67,000 sq. ft. building has truly been a blessing for the team at easyTithe. Since getting their start in 2015, it's been an amazing journey for everyone involved.
We sat down with Brandon Shanks, Lead Pastor at City Hills Church, to learn more about the move and ask how easyTithe helped grow generosity during such a significant (and hectic!) time. Pastor Brandon used easyTithe well before he started City Hills and offered this:

I've known about easyTithe for years. Churches that I've worked at in the past had great experiences with the platform.
Pastor Brandon let us know exactly how easyTithe makes generosity simple to engage in and helps further ministry.
We use Forms A LOT
Forms are a favorite feature for City Hills because their people are incredibly active inside and outside the walls of the church. They've created forms for their 90-Day Tithing Challenge, small group registration, and multiple onboarding tracks. Because you can embed easyTithe's Forms, visitors never leave the church's website when filling them out.

Forms really help us connect with events coming up and people registering for different experiences and classes. For everything from mission trips to youth retreats, we use Forms.
We love the multiple ways to give
City Hills ignites generosity by providing multiple ways for people to give, like text, in-app, online, and even kiosks. Pastor Brandon mentioned that even though he doesn't actively promote it, people love the recurring giving option. He said, "I don't think I've ever actually said the phrase recurring giving during service or used it on a slide. Really, easyTithe just makes it so simple and obvious, what you find is a lot of people have chosen recurring giving."

From the very beginning, online giving has been seamless for us. easyTithe is a great platform that's convenient for people to honor God with their giving.
Data working together makes our jobs easier

Our trustee team really uses all the data and appreciates how it integrates together. We've had nothing but a positive experience when it comes to all the features working together. It's just been great.
Whether people are registering for an event or donating to the church, Pastor Brandon said data works cohesively, and that simply makes their day-to-day tasks easier to manage. Capturing contact information, giving data, customized reports, and more is seamless and straightforward.
John 3:16 says, God so loved the world that he gave. You can't love something without giving. God gave to us, so as the church has matured, our giving continues to mature. And that giving empowers us to be able to go into the city and make a difference. easyTithe's online giving has been a part of that from the very beginning.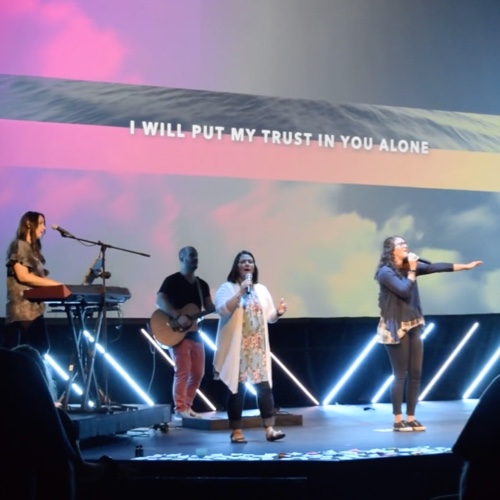 What's next for City Hills Church?
Now that City Hills Church is happily settled in their new home, we asked Pastor Brandon how he thinks the Lord might move in the future.
"We want people to know God, to find freedom, discover their purpose, and make a difference. That's what we want to see. We want to see the church get out of the four walls.
We say it all the time—going to church isn't the game; this is just the locker room. This is where we come together as a family to get encouraged by the Word, to worship together, and go out and make a difference. I'm thankful that we have more space, but that's not what it's about. It's about getting in here and being encouraged to go out and make a difference.
One way we do that is by having over 300 people simultaneously going into the city on a Saturday for a massive church wide #ServeDay. Single moms will get oil changes for free. Widows, the elderly, and people that are walking through homelessness are all impacted because people are generous."
We're grateful to serve City Hills and are humbled by the role we get to play in encouraging generosity as they fund their vision for the Great Commission in their own community.
Ready to see how easyTithe can impact your church?