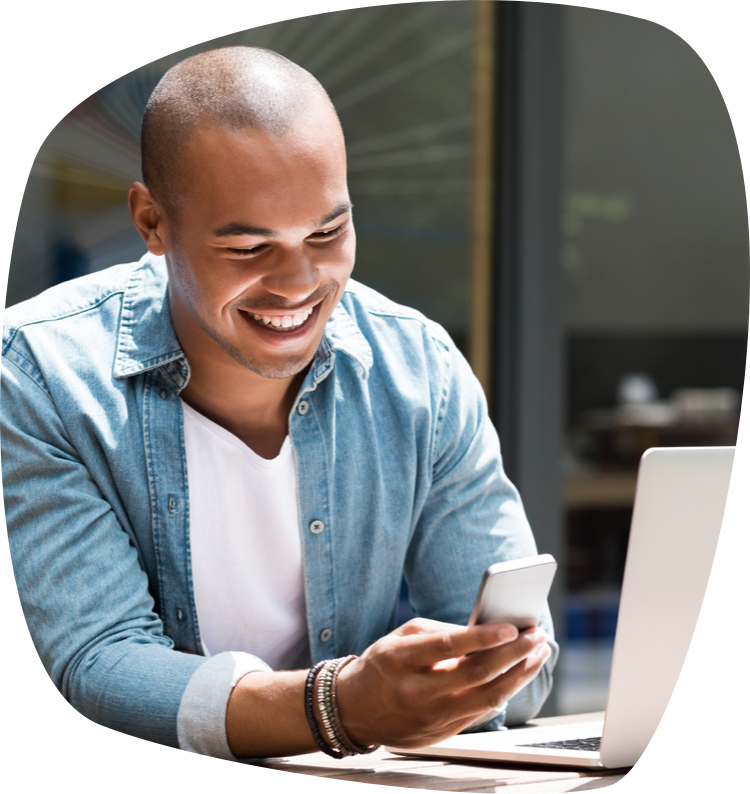 easyTithe vs. Pushpay
The research is in.
Here are the results for 2020!
Comparing online giving software? Check out how easyTithe and Pushpay measure up! By looking at tools, pricing, customer support, and other features side-by-side, you'll be better equipped to make a confident and informed decision.
We've already done a lot of the research to help you get started. Our mission is to provide you with accurate data when comparing online giving platforms, so your ministry can ignite generosity and simplify donation management. If you notice any inaccuracies, don't hesitate to reach out and we'll promptly make the appropriate changes.
In the easyTithe vs. Pushpay comparison chart, you'll notice a few similarities, but it's the differences that make the choice clear.
In our opinion, 3 noteworthy reasons stand out that make easyTithe the better online giving platform.
Affordable pricing and transparent plans (with no contracts!)

easyTithe simply puts the most money back in your bank account compared to Pushpay. We're transparent about costs and keep pricing low because online giving should increase gifts and improve budgeting—not make it more challenging.

For lower rates, Pushpay requires you to sign a contract, but they still won't get you close to the savings that easyTithe provides. We have 3 convenient pricing plans starting at $0/month and no contracts. Every online giving plan includes the free, full-featured church app MinistryOne that not only accepts gifts, but also includes child check-in, push notifications, media, and more.

If you're switching from another platform, sign up for a live demo and use promo code SWITCH to get additional savings and see the giver and admin experience for yourself. to get additional savings and assistance during the transition.

Real customer support solutions

We're proud that our customer satisfaction score is 97%, and we continue to beat our month-over-month hold time averages (our current hold time is 1 minute and 20 seconds!).

Our team takes a proactive and thorough approach to monitoring systems, and we have a dedicated tech team to ensure peak giving periods go off without a hitch and any issues get immediate attention. We also bring in extra help during the busiest giving times of the year like Easter, #GivingTuesday, and Year-End.

Beyond our tech and support teams, we also have Success Coaches for 1:1 sessions and to encourage you with your own Ministry Success Plan designed to increase giving.

An intuitive interface and customizable reporting features

The tools we provide are incredibly easy to use. With an intuitive interface, everything simply works the way that you expect it to, the first time. You spend less energy trying to figure the platform out, and more time enjoying the features.

We also offer powerful reporting, so tracking gifts and forecasting for the future is simplified. Conveniently customize reports based on your church's needs and access quick glimpses of giving data that's already graphed for you.

More convenient ways to give

Churches that offer multiple ways to donate see an average increase in overall gifts by 32%. At easyTithe, we provide more ways to give when compared to PushPay. We have the option to add giving kiosk software and card readers for churches that want to use their own tablets to collect gifts.

Beyond giving kiosks, we have mobile giving, text giving, the virtual terminal to donate on behalf of the giver, and branded donation pages. Create and embed unlimited forms on your website to accept gifts for specific funds, payments for t-shirts, event registration, and more. You can also enable the option that allows givers to help cover processing fees.
A final note on easyTithe vs. Pushpay
Based on our research, we find Pushpay to be a noteworthy competitor, but easyTithe is ultimately the better online giving platform. When all is said and done, we provide powerful features and integrations at a much lower cost.
Try Us Free for 30 Days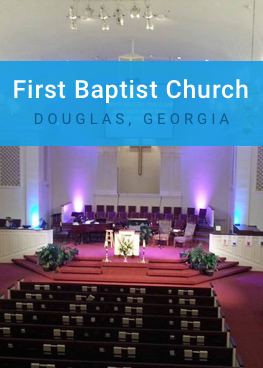 See a real example of how we can help your church succeed at Online Giving.
We sat down to talk with First Baptist Church of Douglas, Georgia about how easyTithe changed the way they handle contributions.
Learn about First Baptist's Success Story