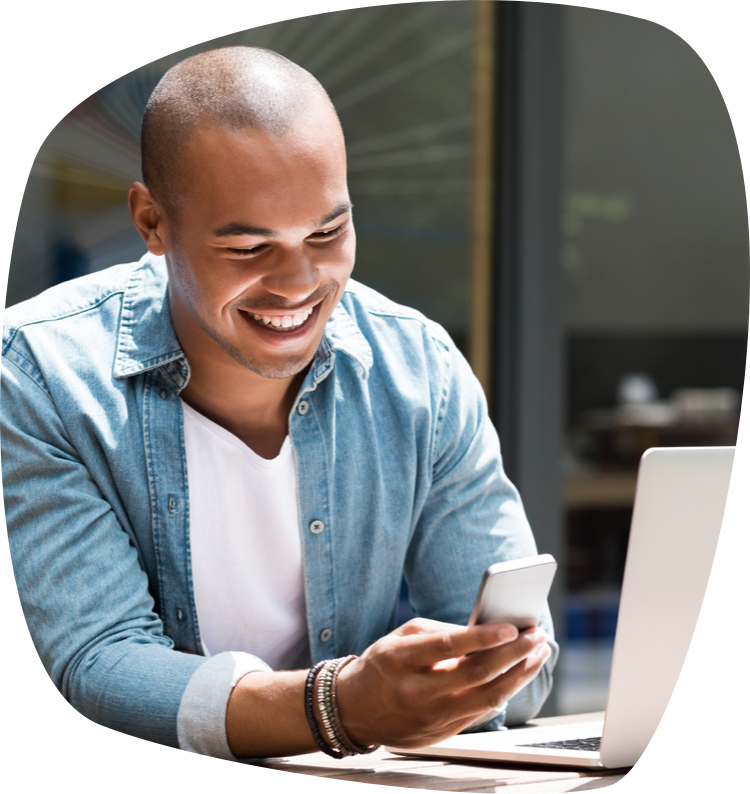 easyTithe vs. Subsplash
The research is in.
Here are the results for 2020!
Searching for the best online giving software can be a challenge. Various competitors offer a range of features and tools, and two of those platforms are easyTithe and Subsplash. While they have a few similarities, closer inspection will help you choose the right platform for your church.
Of course, to make a confident decision between easyTithe and Subsplash, a side-by-side comparison is essential (we already started one for you). Our objective is to ensure all information is accurate when comparing online giving platforms, so your ministry has the tools that ignite generosity and simplify donation management.
After taking a close look at the easyTithe vs SubSplash comparison chart, there are a few similarities that probably stick out.
There are also some notable differences that (in our opinion) make easyTithe the better online giving solution:
Forms make event registration a breeze

Subsplash offers an array of features, but they don't provide a way to facilitate event registrations, payments, or purchases with their giving plan. Our powerful Forms comes with every online giving plan (yes—even the $0/mo plan!). Embed an unlimited number of Forms on your church's website to collect information and accept payments.

With Forms, you have more control at your fingertips because they allow complete customization. Choose from a pre-made template or create a form from scratch for fundraisers, prayer requests, volunteer sign-ups, event registration, sponsorship purchases, and other church needs.

easyTithe's platform is robust and cost-effective

While Subsplash's initial cost is low, their plan features are basic. Many popular features can only be accessed for an additional charge (and these are generally on the higher end). easyTithe not only packs each plan with essential features and tools but also offers affordable add-ons like kiosk giving.

If you'd rather go without the add-ons, that's fine! Our plans already come with a full-featured church app for giving and connecting, daily settlements, and donation and event forms. These are at no extra cost to you. Plus, data is easy to manage, export, and view in your dashboard. Reports are customizable by date range, name, and other criteria that you choose.

Church management solutions and integrations

Integrations with other church solutions can make a huge impact in reducing admin burden. If you want to save time, choose easyTithe Pro, our giving + church management software. If you already have a ChMS, easyTithe integrates with popular solutions like Shelby, Planning Center, Rock RMS, Breeze, and others. By offering real-time integrations (and having a full list to choose from!), you can automate more processes and better manage giving data.

An intuitive user experience for donors and admins

Even when a platform offers features that make sense for your church, if the backend isn't organized and easy to navigate—you've got a problem. easyTithe's control panel is intuitive and designed with the user in mind. That way, you save time and quickly grow familiar with the interface. This makes it easier to test out new features, train staff on functionality, and invest your energy where it's needed most.

Donors also enjoy a familiar giving experience on all devices. Whether they use a phone, tablet, or computer, donating is easy and secure. It only takes seconds to give via text, in-app, or online, and setting up a recurring giving schedule is simple.

Onboarding and coaching sessions

At easyTithe, our goal is to help you engage the most people in generosity from day 1. Our Success Coaches provide onboard training to help you better understand your account configurations and learn how to set up (and launch) giving.

Whether it's your first month with easyTithe or you've been a customer for years, we provide one-on-one coaching sessions on specific features and functionality, development updates, and more. You can also schedule consultations on other software needs like websites, background checks, ChMS, and financial and accounting services. And the best news? You don't pay a dime extra for this dedicated attention.
A final note on easyTithe vs. SubSplash
After doing the research, we found Subsplash to be commendable, but easyTithe comes out ahead if you want to do more with one system. At the end of the day, our Forms feature and affordable add-ons provide churches with the tools they need to grow giving and further their vision.
Try Us Free for 30 Days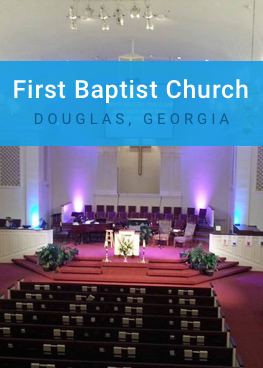 See a real example of how we can help your church succeed at Online Giving.
We sat down to talk with First Baptist Church of Douglas, Georgia about how easyTithe changed the way they handle contributions.
Learn about First Baptist's Success Story