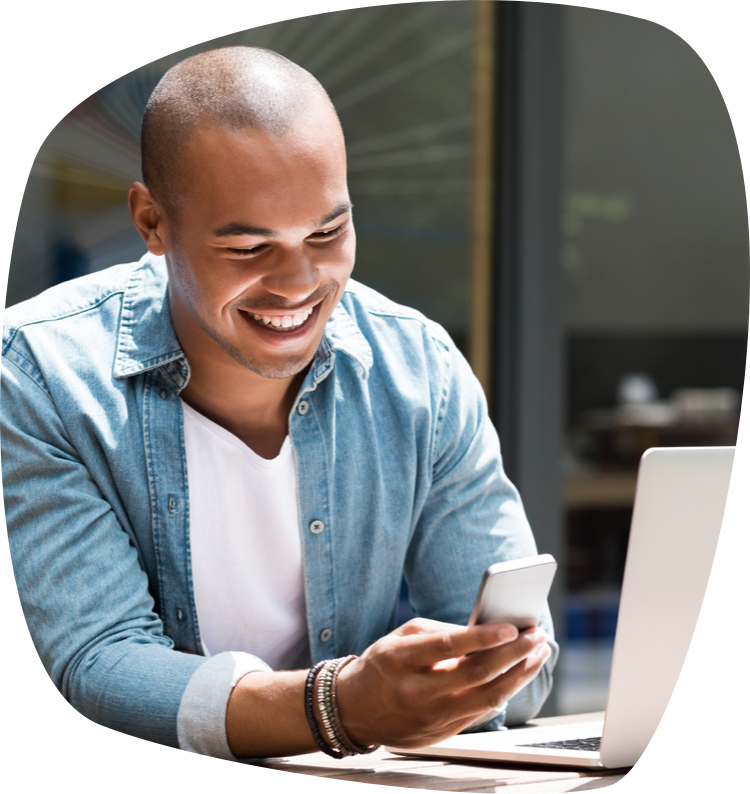 easyTithe vs. Tithe.ly
The research is in.
Here are the results for 2020!
If your church is searching for the best online giving software, you'll notice various competitors pop up—2 of them being easyTithe and Tithe.ly. While they come neck-and-neck in some categories, in others, it's clear who your church will benefit from using the most.
Of course, to make a confident decision when choosing between easyTithe and Tithe.ly, a side-by-side comparison is essential (we've already gotten one started for you). Our objective is to ensure all information is accurate when comparing online giving platforms, so your ministry has the tools that ignite generosity and simplify donation management.
After taking a close look at the easyTithe vs Tithe.ly comparison chart, there are a few similarities that probably stick out.
There are also some notable differences that (in our opinion) make easyTithe the better online giving solution:
Real customer support solutions

At easyTithe, there's nothing we like more than helping a church further their vision. In order to do that, we've implemented some real customer support solutions that set us above the rest.

Our customer satisfaction score is 97%, and we continue to beat our month-over-month hold time averages (our current hold time is 1 minute and 29 seconds!).

Our team takes a proactive and thorough approach to monitoring systems, and we have a dedicated tech team to ensure peak giving periods go off without a hitch and any issues that do arise get immediate attention. We also bring in extra help during the busiest giving times of the year like Easter, #GivingTuesday, and Year-End.

Beyond our tech and support teams, we also have Success Coaches for 1:1 sessions and to encourage you with your own Ministry Success Plan designed to increase giving. We don't just have customers—we partner with churches and help them reach their goals!

Next level security

We take your church's sensitive information seriously. That's why we're a Level 1 PCI compliant provider and adhere to the highest set of security standards for the card payment industry. Our dedicated team also focuses on taking proactive security measures to prevent fraud.

When comparing online giving platforms, you'll notice some let churches sign up and start accepting gifts in seconds with very little upfront information. Fast isn't always best...or safest. While our process takes less than a day for some churches, in general, it takes 2-3 business days to go live. This ensures all data is accurate and secure and gifts land in your ChMS where they should from day 1.

Even though you can begin accepting gifts instantly with Tithe.ly, know that those gifts will not be deposited into your bank account until you provide the standard information required by third-party payment companies, and your data is reviewed and approved. We don't want to see your money get tied up while you wait, so we perform our due diligence on the frontend.

Consistent and quick deposit times

It's challenging to plan for ministry when deposits take weeks, or when you aren't sure when to expect them. The average turnaround time for credit/debit deposits to your church's bank account is 2-3 business days with easyTithe. And for ACH transactions, it typically takes 4-5 business days.

For fraud prevention purposes, our system only allows an ACH transaction to be refunded after 10 business days to ensure the transaction has settled and the refund isn't duplicated. Additionally, we only issue a refund for transactions that have fully settled in the bank account.

Designed for churches since 2004

Both easyTithe and Tithe.ly are tailored for ministry, but easyTithe has been at it much longer and offers a better range of tools for all generations to give. Our platform isn't just designed for ministry—it's built by it!

Our founders and team are passionate about helping churches advance their mission and make a positive impact locally and globally. We take suggestions from customers that use our online giving platform every day and turn that feedback into tools that save time and inspire new gifts, recurring gifts, and bigger donations.
A final note on easyTithe vs. Tithe.ly
While we find Tithe.ly to be a worthy competitor, easyTithe is the better choice for churches based on our research. At the end of the day, our online giving platform is preferred because it's full-featured and empowers all generations to give from anywhere, anytime.
Try Us Free for 30 Days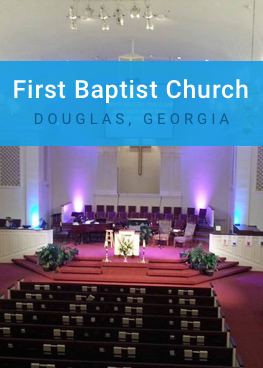 See a real example of how we can help your church succeed at Online Giving.
We sat down to talk with First Baptist Church of Douglas, Georgia about how easyTithe changed the way they handle contributions.
Learn about First Baptist's Success Story