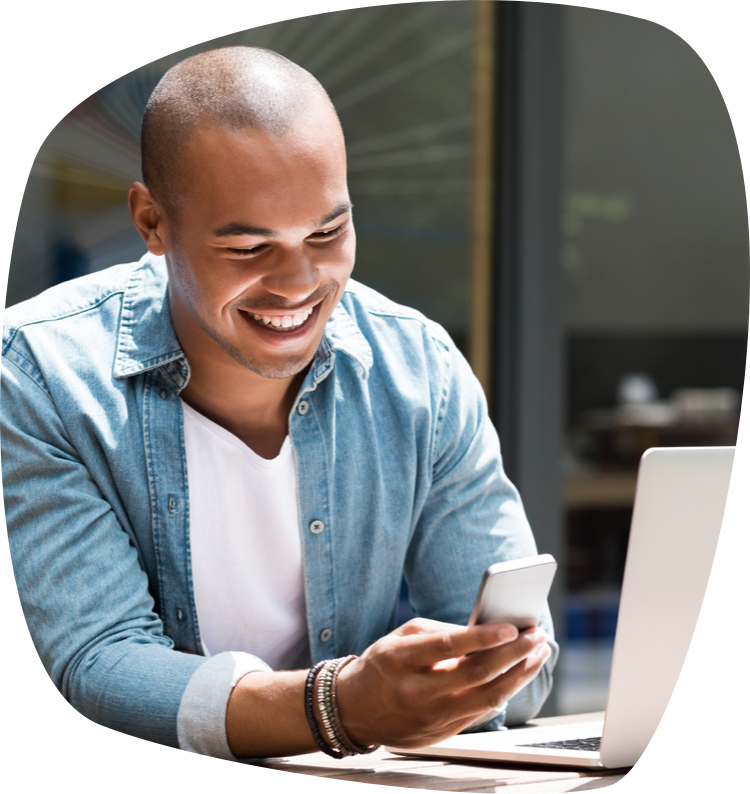 easyTithe vs. RebelGive
The research is in.
Here are the results for 2020!
If you're looking for inexpensive online giving software for ministry, you've probably noticed a few new competitors—one of them is RebelGive. RebelGive appears promising in some areas. In others, though, easyTithe simply outshines when it comes to cost per features.
While new platforms are challenging to research because there isn't much information out there yet, we've already done a lot of the leg work on how RebelGive and easyTithe stack up. If you notice any inaccuracies, don't hesitate to reach out and we'll promptly make the appropriate changes. Our mission is always to provide you with accurate data when comparing online giving platforms.
After looking at the easyTithe vs. RebelGive comparison chart, many noticeable differences stick out.
In our humble opinion, it's these differences that make easyTithe the better online giving platform for faith-based organizations.
ChMS integrations that save admins time and energy

Integrations are vital to saving church leaders and admins time and energy in their days (which in turn saves money!). easyTithe integrates with software like Breeze and SimpleChurch CRM, so data stays organized, and there are fewer manual entries (and human errors) to worry about. Plus, managing donations and forecasting giving trends is simplified with these integrations.

Multiple ways to give that promote growth

Seeing your church grow without limitation is our goal. By offering multiple ways to give, donations naturally increase. We provide online giving pages, a mobile giving app, text donations, and a Facebook integration. With our virtual terminal, church admins can give on behalf of the donor. Donors can also give to multiple funds in one transaction. The forms feature makes payments easy to accept for outreach events, selling t-shirts and mugs, and other funds. Plus, every easyTithe plan comes with MinistryOne, the full-featured mobile app that not only accepts gifts, but also includes child check-in, push notifications, media, and more.

Money-saving features

We love helping churches reduce costs! Features like the option for donors to cover transaction fees maximize giving and spiritual maturity, but it's up to each giver to make that choice. Currently, RebelGive doesn't charge churches a transaction fee. Instead, the fee is added to the donation amount and paid for by the donor without the option to opt-out. While some people may not mind this additional charge, others may not like that they don't have more control over their gift to the church.

We also have scholarship programs to help you earn extra funds for your church, as well as offer ACH giving for lower processing fees.

Pricing plans for every sized church

We have 3 affordable pricing plans starting at $19/mo. As your church's budget and needs change, you can seamlessly transition from one plan to the next. Currently, RebelGive charges a flat rate of $99/mo, or $79/mo if you pay annually. While some churches may find this beneficial, the one size fits all rate doesn't translate for every size church.

Small churches will find themselves paying more with RebelGive than they would with easyTithe. Even with scholarships and price matching to help lower the price, you still won't get the features per cost that you do with easyTithe. Medium to large churches will soon discover the savings don't offset the lack of features, like integrations with ChMS, forms manager tools, and robust reporting.

Customer support for giving levels throughout the year

Giving fluctuates throughout the year, and churches need to know that their online giving provider is ready for both high-volume times of giving (like year-end) and slower times (like mid-summer). At easyTithe, we implement the best systems to ensure security and stability is maintained during peak giving days. Our Success Coaches are ready with free resources to help your church launch giving and keep the momentum going throughout the year. Our customer satisfaction rating is 97% and our current hold times are 1 minute and 27 seconds.
A final note on easyTithe vs. RebelGive
While we value new platforms like RebelGive that help ministries realize their vision, we believe easyTithe is a more flexible online giving platform. We offer pricing plans for every sized church, ChMS integrations, more ways to give, and the option for donors to cover the transaction fees.
Try Us Free for 30 Days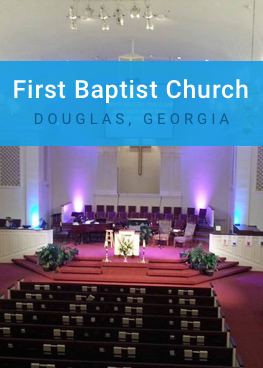 See a real example of how we can help your church succeed at Online Giving.
We sat down to talk with First Baptist Church of Douglas, Georgia about how easyTithe changed the way they handle contributions.
Learn about First Baptist's Success Story